---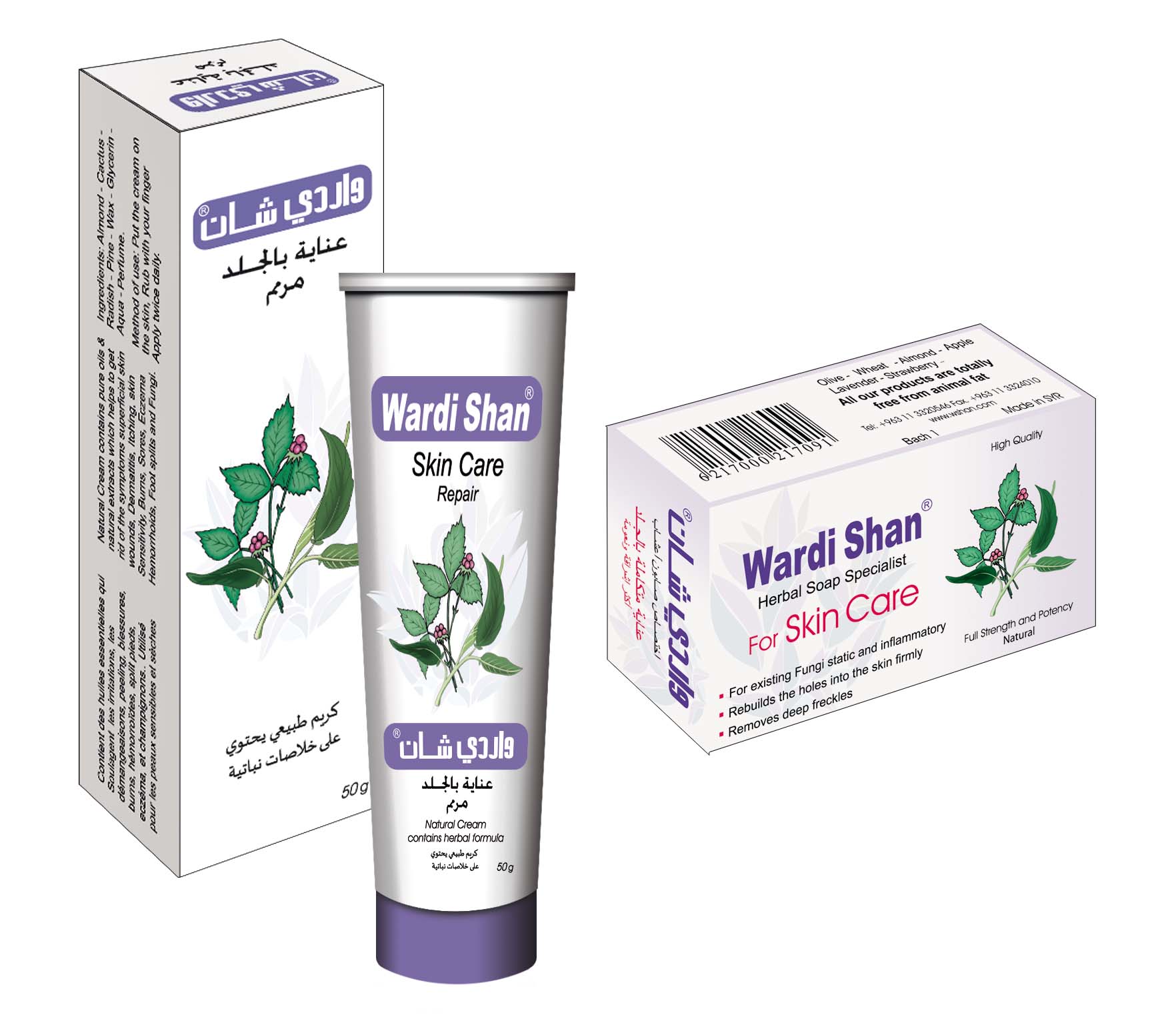 Skin Care


Pores astringent


Soap + Cream
- Ingredients: Olive - Palm - Aloe - Wheat - Chamomile - Glycerin - perfume - Purified water..
Contains oils and natural extracts astringent which helps to activate blood circulation. Witch help in case of inflammatory, Fungi static and rebuild dead cells.
Olive :
Contains Vitamin A,B,E, protein, salt of (phosphor, iron & Calcium), Anti-oxidation. It rebuilds cells, Soft and Emollient of skin & hair, Includes Elenalic acid witch kills virus. And uses for sensitive and dry skin, hands & legs.
Palm :
Contains hydra carbon, fat, fibers, vitamin A,B1,B2,C, protein, sugar, oil, lime and mineral salt ( iron, phosphor, sulfur, potassium, manganese, chlorine, copper, calcium & magnesium ). Anti oxidation, It rebuilds cells, hair & skin tonic.
Aloe(Cactus):
vitamin A,C, sugar, apple acid, Tartrique, Mucilage, tannin, protein, lime, phosphor. Stop fall hair; rebuild cells, anti-inflammatory anti- arthritis "rheumatism" .
Wheat:
It contains vitaminA,B1,B2,B3,H,K,D,PP, mineral salts, protein, active elements: (calcium, phosphor, potassium, sulfur, manganese, sodium, chlorine, Fluorine, iron ) and enzyme. (vitamin H :useful for hair disease, acne, dandruff, baldness and gray or white hair). Anti- pigment, Anti - inflammatory, stop itching and skin soft .
Chamomile:
It contains fatty materials, like alkalinity and perfume. Anti–inflammatory & anti-sensitivity,
Used for dry skin, dandruff, eczema and psoriasis.
Glycerin:
It easily eliminates dead cells, best lip, hands & body soft..
Advantages:
1- Useful of Fungi and inflammatory and deep freckle.
2- Give soften which increase the active, freshness and moisten the skin/ pores astringent .
Method of use:
Soap :
- Wet the skin with warm water, rub with the soap then do it again by hand for 1 minute and last rinse with water.
Cream :
- Put little cream on the skin, Rub with your finger( circular direction) .
- Apply 1-2 daily.
- To increase efficiency and speed of results is recommended to use (Wardi Shan / Skin Care Cream) after using Wardi Shan / Skin Care soap.
This product is totally free from animal fat