---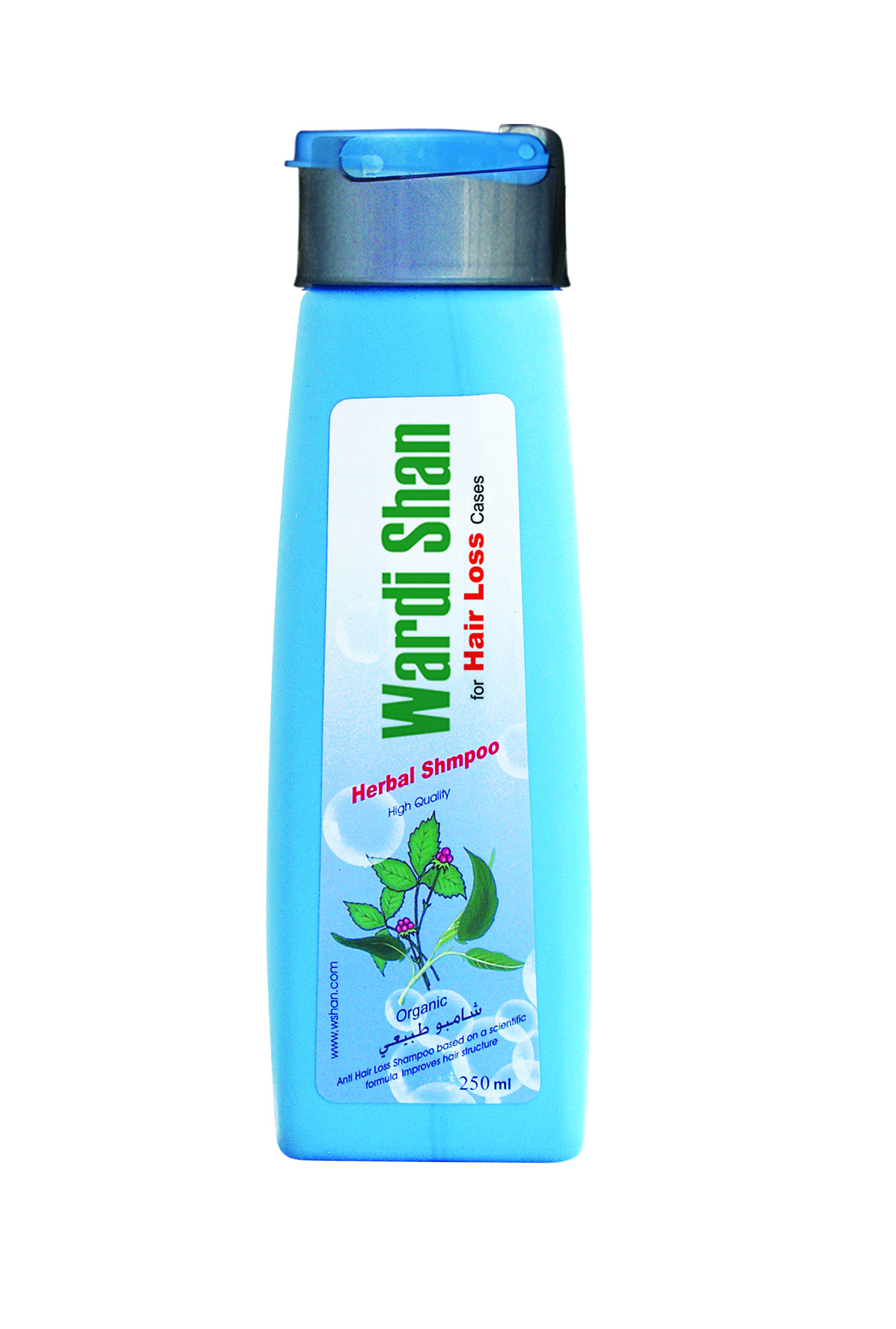 Shampoo
Hair Loss
- Ingredients: Olive - Lavender - Myrtle - Aloe (cactus) - Laurel - perfume - purified water..
Contains pure oils & extracts, which help to activate the blood circulation consequently feeding hair roots, then helps decreasing hair fall and strengthening the hair, and helps regaining scalp secretions balance, so encourages hair growing in a short time.
Olive:
Contains Vitamin A,B,E protein, salt of (phosphor, iron & Calcium), Anti-oxidation. It rebuilds cells, Soft and Emollient of skin & hair, Includes Elenalic acid witch kills virus. And uses for sensitive and dry skin, hands & legs, anti- Arthritis and to treat rheumatism.
Lavender:
Oil has a great ability to kill bacteria, and is used as a disinfectant,. It is used externally in the treatment of some skin diseases. It helps greatly in healing wounds, burns and bruises.
Myrtle :
It contains Myrtol, Tartriqe Acid, Astringent extract, gall ingredient & perfume. It's used to remove sweat, stop hemorrhage and rise up activity, anti - Scald, anti – pigment & freckles, metritis antiseptic, Hair tonic and dandruff.
Aloe (Cactus):
Contains vitamin A,C sugar, apple acid, Tartrique, Mucilage, tannin, protein, lime, phosphor. rebuild cells and anti-inflammatory .
Laurel:
Contains tannin, chlorine and prussic acid. It's silent psychological treatment. Rebalances power & eliminate negative electricity out of the body, calm psychopath.
Rebuilds surface cells, anti- sensitivity, anti- itching & astringent, antiseptic, strengthen lymph node, remove lice & flea.
Advantages :
1- Stop hair loss.
2- Transfer the weak hair to normal hair.
3- Encourages down (fine hair) growing into regular hair.
4- Regains scalp secretions balance.
Method of use:
- Wash the scalp with this Shampoo twice until it becomes clean, then leaves the foam about 2 minutes on the head before washing.
- In Excessive case of loss of hair: it's preferred to wash your scalp daily for 4-6 weeks until stopping &nbsp&nbsploss hair. (time necessary to hair recovery vitality and tonic and strength) The Results will become appear within one month from date of started of use this Shampoo.
- Prefer to continue using this Shampoo until after stopping loss hair .as in chronic causes that Requirement Continues uses &nbsp&nbspfor&nbsplong time.
- It's better to use the soap & (oil or cream) twice / day in case of baldhead from new falling hair or poor hair .
- Results will appear during a month.
- To increase efficiency and speed of results is recommended to use (Wardi Shan Hair loss Cream) after using Wardi Shan Hair loss shampoo.