---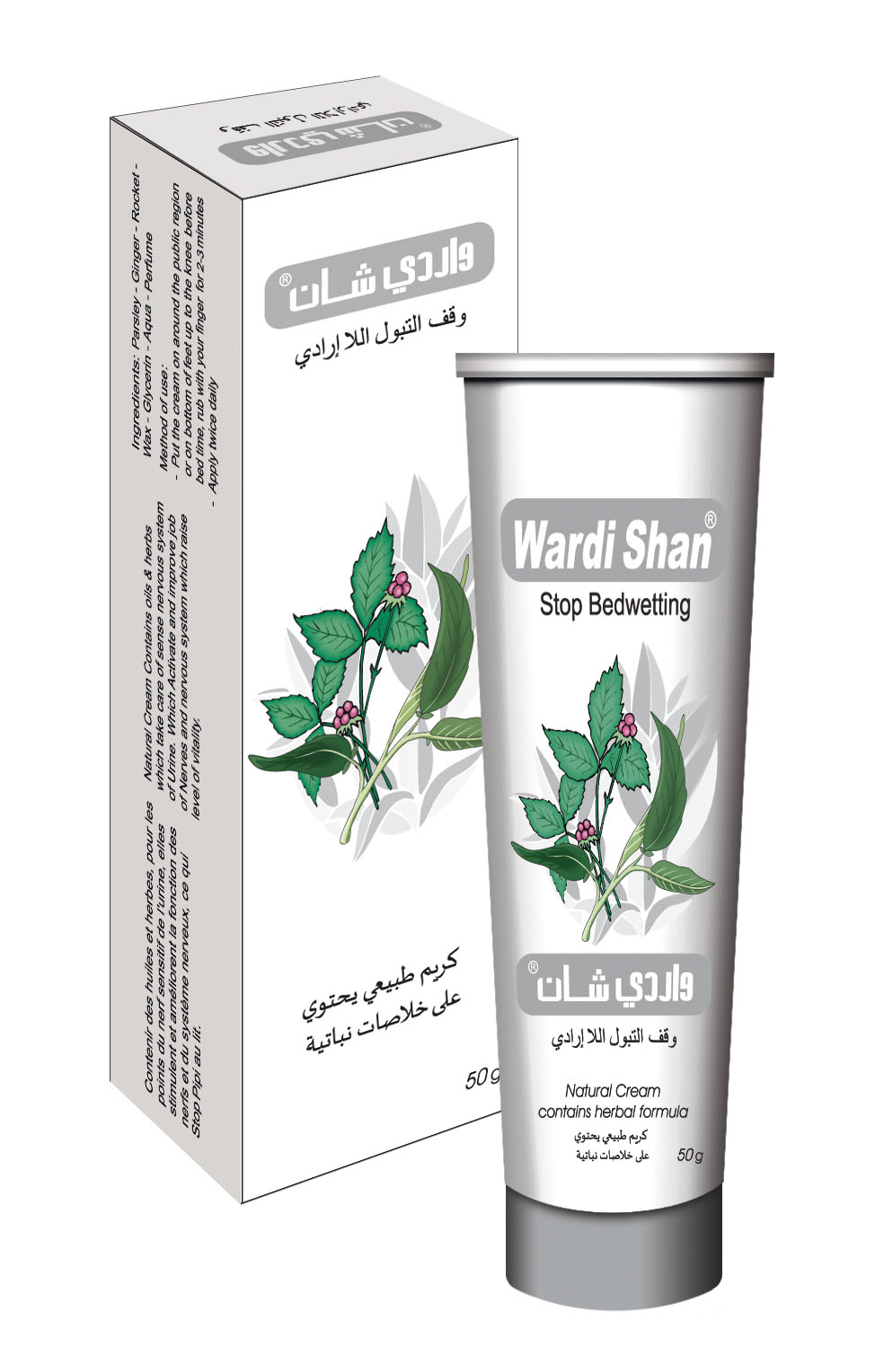 Enuresis/ Stop Bedwetting
Activity
(Cream)
- Ingredients: Parsley - Rocket - Ginger - Hazelnut - Glycerin - perfume - purified water..
It contains oils & extracts which feed the sensory nerves points of urine.
These points are: around the public region, sole of the foot, under the knee..
Which active & improve the nerves job and sensory, then increase the vigor and vitality.
Parsley :
Contains flafonat, abeen, benin, vitamin C, A, activate blood Circulation and nervous system .
Rocket :
Contains vitamin( A, C, K), P, Ca, materials activate blood circulation, Constant oil, glycoside, increase blood circulation , activate nervous System .
Ginger :
The roots contain gum, oil & fat asafetida, starch, volatile oil, gingerin ( sterilizer & antiseptic ).
It warms up skin to expand blood vein, increase perspiration and anti- inflammatory.
Hazelnut :
Contains vitamin A, B1, B2, tannin, ratenge, protein, fat materials, starch, bantonic acid and ( K, Na, Fe, P ), it purifies blood, Activate blood circulation and nervous system .
Glycerin :
It easily eliminates dead cells, best lip, hands & body soft..
Advantages:
1- More Activity for men.
2- To stop Bed wetting children above four years old.
Method of use:
- Put little cream on around the public region or on bottom of feet up to the knee before bed time, rub with your finger (circular direction) for 1-2 minutes.
- Apply twice daily.
- In case of bed wetting: It's better to do it several times after stop bed wetting.
* Side effects: none.