---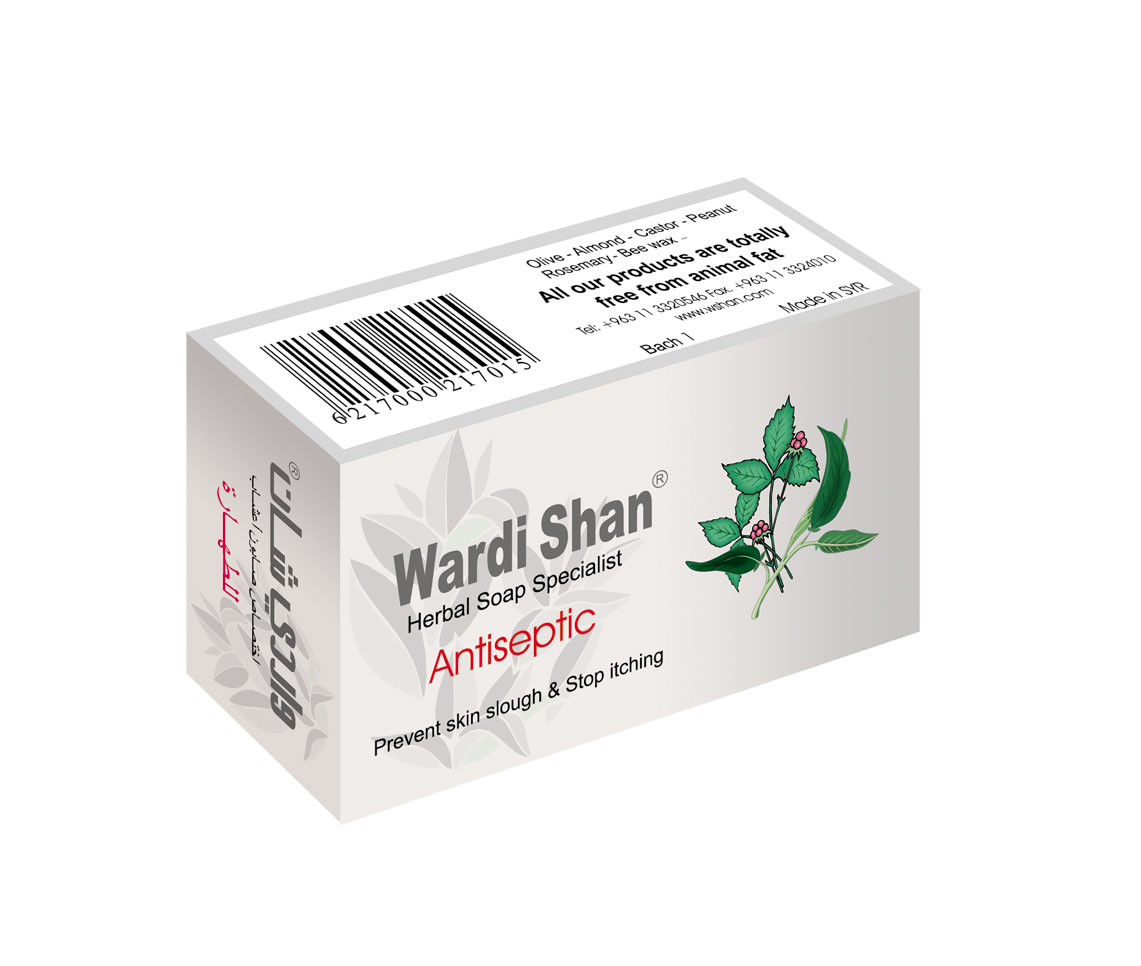 Disinfectant (Manasek & Cleaning)
Soap
- Ingredients: Olive - Palm - Almond - Myrtle - Chamomile - Glycerin - perfume - purified water..
Contains pure natural oils, rich of sterilized elements, helps to kill the microbes bacteria which helps for skin health, disinfectant for a long time and moistening. Useful for dry & sensitive skin.
Olive :
Contains Vitamin A,B,E, protein, salt of (phosphor, iron & Calcium), Anti-oxidation. It rebuilds cells, Soft and Emollient of skin & hair, Includes Elenalic acid witch kills virus. And uses for sensitive and dry skin, hands & legs, and anti- Arthritis.
Palm :
Contains hydra carbon, fat, fibers, vitamin A,B1,B2,C, protein, sugar, oil, lime and mineral salt ( iron, phosphor, sulfur, potassium, manganese, chlorine, copper, calcium & magnesium ). Anti oxidation, It rebuilds cells, hair & skin tonic.
Almond :
It contains vitamin A,B,E, mineral salts (calcium, phosphor, potassium, sulfur, and manganese), rebuilds cells, skin soft, stop itching, useful in case of : Eczema, burns, hemorrhoids, Arthritis, low sensitivity of hair & skin, freckles , pigment , dandruff and skin disease.
Myrtle:
It contains Myrtol, Tartriqe Acid, Astringent extract, gall ingredient & perfume. It's used to remove sweat , stop hemorrhage and rise up activity, anti - Scald, anti – pigment & freckles , metritis antiseptic, Hair tonic and dandruff.
Chamomile:
It contains fatty materials, like alkalinity and perfume. Anti–inflammatory & anti-sensitivity,
Used for dry skin, dandruff, eczema and psoriasis.
Glycerin:
It easily eliminates dead cells, best lip, hands & body soft..
Advantages :
1- Cleanse thoroughly & deeply and helps for remove the smell of sweat.
2- Helps to antiseptic and prevent slough.
3- Advise to use who have suffering from skin allergies, eczema, itching..
4- For kids reiterative uses especially during the dermatitis & slough and prevent it.
5- Free from perfumes to match pilgrim's needs.
Method of use:
- Wet the skin with warm water, rub directly on the skin. Leave it 1-2 minutes and last rinse with water.
Since avoiding contact with polluted daily handling matters like money transportation means or handshaking is very difficult, especially in crowded areas like (markets or hajj in Mecca) was the motive to Wardi Shan Co. researchers to invent body disinfecting soap bar.
- To increase efficiency and speed of results is recommended to use (Wardi Shan / Skin Care Cream) after using Wardi Shan / Disinfectant - Manasek & Cleaning soap.
This product is totally free from animal fat