---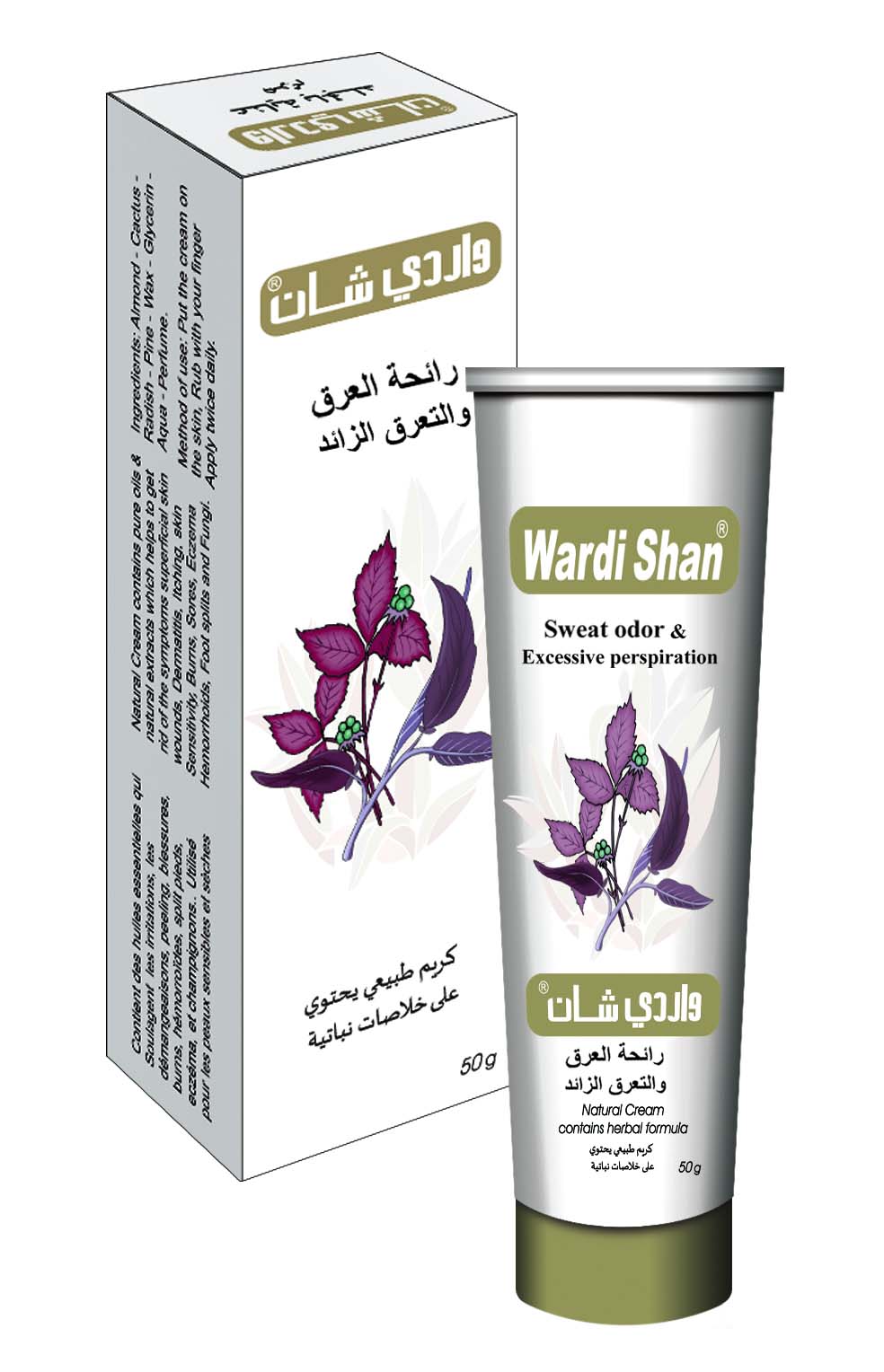 Helps to get rid of


Sweat odor & Excessive perspiration




Cream
- Ingredients: Sage - Myrtle - Rosemary - Almond - Glycerin - Perfume - purified water..
Contains natural extracts which helps to get rid of the malodor from armpit, feet and helps to ease down from perspiration...
Sage:
contains the substances Dteriben, flafoniat, phenolic acids, tannic acids, and oil pilot consists of: Borniol, Bainen, Cinol and Thogon (about 50%), Thogon strong disinfectant generates estrogen - Enlargement of the chest.. It strengthens, astringent, antiseptic, anti-inflammatory, anti-microbe, aromatic, estrogen generated - a female hormone - useful in breast enlargement .., reduce sweating and benefit muscle spasms.
Myrtle:
It contains Myrtol, Tartriqe Acid, Astringent extract, gall ingredient & perfume. It's used to remove sweat , stop hemorrhage and rise up activity, anti - Scald, anti – pigment & freckles , metritis antiseptic, Hair tonic and dandruff.
Rosemary :
fresh aromatic plant, contains violet oil, Turpentine (antiseptic), Astringent extract (calm down spasm & nervous active), Anti - inflammatory, arthritis and for treatment of the white vagina separate .
Almond :
It contains vitamin A,B,E mineral salts (calcium, phosphor, potassium, sulfur, and manganese), rebuilds cells, skin soft, stop itching, useful in case of : Eczema, burns, hemorrhoids, Arthritis, low sensitivity of hair & skin, freckles, pigment , dandruff and skin disease.
Glycerin :
It easily eliminates dead cells, best lip, hands & body soft.
Advantages:
1- Helps to get rid the malodor from armpits, feet and hands sweating.
2- Helps to decrease excessive perspiration.
3- Feed the skin and useful for dry & sensitive skin.
Method of use:
- Put little cream on the skin (armpit or feet), Rub with your finger (circular direction) .
- Apply 2-1 daily.
- To increase efficiency and speed of results is recommended to use ( Wardi Shan / Sensitive Skin soap ) before using Wardi Shan Sweat odor & Excessive perspiration cream.