---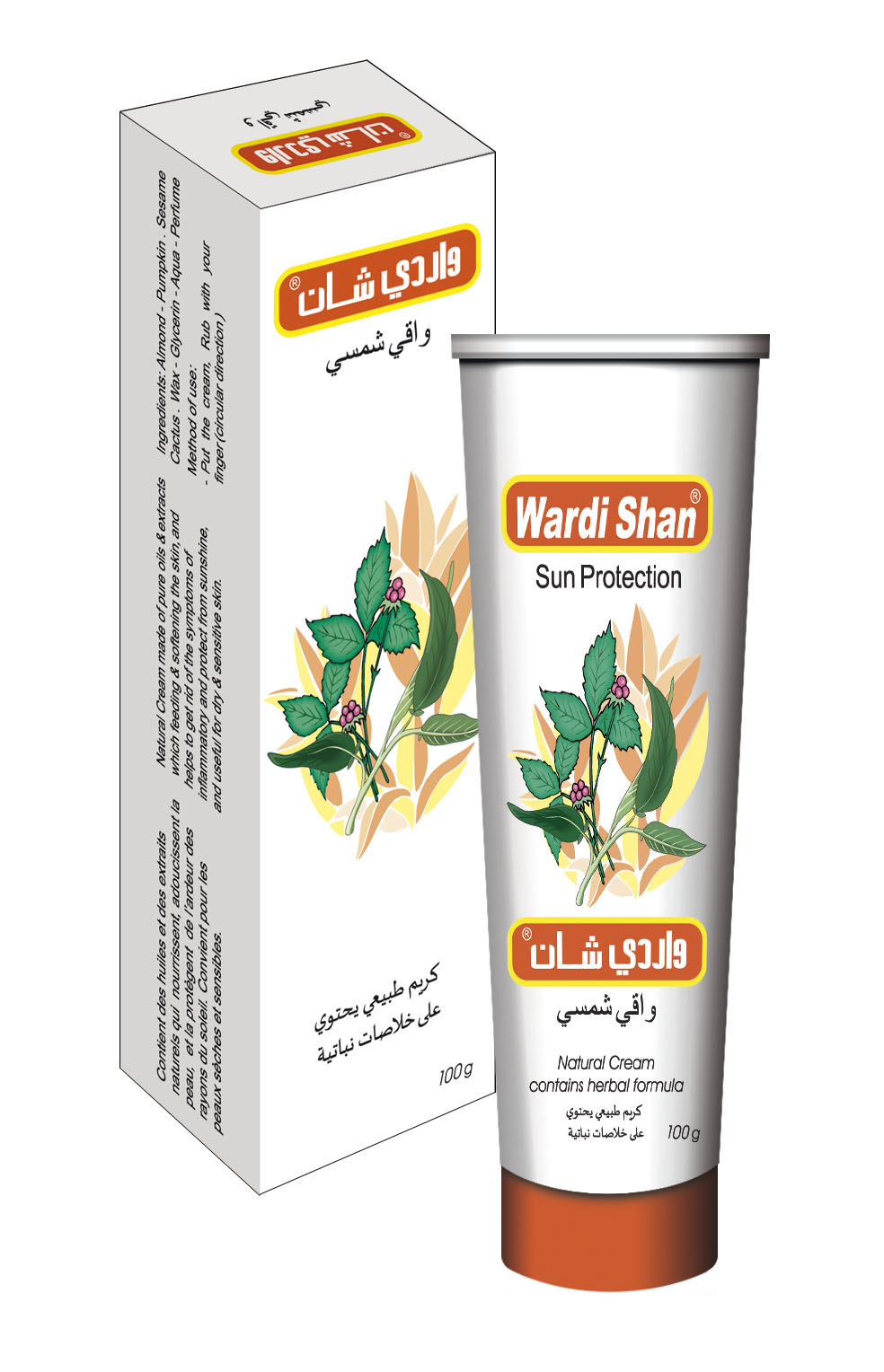 Sun Protection

/

SPF 40




Cream
- Ingredients: Aloe - Tea - Almond - Sesame - Glycerin - perfume - purified water..
Contains natural oils & extracts which helps to protect the skin from sun rays and long-term damage so that provides natural protection from the sun's harmful ultraviolet (UV) rays and helps to maintain skin hydration. Suitable for sensitive & dry skin.
Aloe (Cactus):
vitamin A,C sugar, apple acid, Tartrique, Mucilage, tannin, protein, lime, phosphor. Stop fall hair; rebuild cells, anti-inflammatory anti- arthritis "rheumatism" .
Tea:
Contains polyphenols, which have been shown to fight free radicals & protects from sun damage, reduce sagging skin & wrinkles, Anti-inflammatory, Anti-oxidant, sun production. And has been the gold standard for treating hyperpigmentation.
Almond :
It contains vitamin A,B,E, mineral salts (calcium, phosphor, potassium, sulfur, and manganese), rebuilds cells, skin soft, stop itching, useful in case of : Eczema, burns, hemorrhoids, Arthritis, low sensitivity of hair & skin, freckles , pigment , dandruff and skin disease.
Sesame:
Contains vitamin A,D,E, skin renovate, solar protection, Anti oxidation, skin soft, anti - skin chap, Anti- inflammatory and hair tonic.
Glycerin :
It easily eliminates dead cells, best lip, hands & body soft..
Advantages :
1- Helps to Protect the face & body from sunshine and its effects.
2- Helps to moisturize & soften the skin.
3- Suitable dry & sensitive skin.
Method of use:
- Put cream on the skin, Rub with your finger (circular direction)
- It's preferred putting the cream about 15 - 30 minutes before going out in the sun.
* Follow the basics of sun safety:
-Wear a sunscreen which means that it protects against the sun's UVA &UVB rays. Put it on all over about 15- 30 minutes before going out in the sun.
- Reapply about every two hours and as needed.
- Limit your sun exposure between 10 a.m. until 4 p.m., and remember that water, snow and sand can intensify the sun's &nbspdamaging rays.
- Wear sunglasses, a hat, and protective clothing.
- To increase efficiency and speed of results is recommended to use (Wardi Shan / Skin Care or Purify & Freshen Complexion or Brightening Soap) before using this cream.